4 industry experts break down the different types of retail store operations. Plus, how to optimize your DTC brand's retail operations.
It's a time of great upheaval in the retail industry. An already-chaotic decade turned malls and brick-and-mortar stalwarts on their heads, sending many more retailers into debt and even bankruptcy.
A pandemic disrupted the global supply chain so significantly that our consumer behavior has been fundamentally altered. Not to mention the impact it had on the lives and health of retail workers and their loved ones.
Because of (and despite) these challenges, the retail industry has reached yet another turning point. And it's making right now the perfect time to double down on retail best practices. This way, you set yourself up for success now and when the next wave of retail challenges happens.
Here's what you need to know about retail operations, emerging trends in the space, and how your business can meet new and pressing needs in the marketplace today.
What are retail operations?
Retail operations is the parent term for all activities involved in running a physical or online store. This includes staffing, inventory, ordering and supply chain management, payment processing, pricing, and more. It also encapsulates the data analytics related to all these activities. Retailers can use this data to optimize each element of running their retail business.
Key elements of physical retail and ecommerce retail operations
Optimizing retail operations should be a top concern for a retail business owner. And this concern never truly goes away since there will always be new challenges and demands.
Larger retail brands have entire operations departments or at least a retail operations manager dedicated to store management, retail sales, staffing, and so on.
Smaller brands that operate more nimbly may only have 1 or 2 full-time people dedicated to operations.
Regardless of size, it takes a village to keep a retail business running. Here are the top activities contained in the "retail operations" bucket.
Product inventory operations
Running a successful retail business comes down to having the right goods on hand for your customers at the right time. And you need real-time information to make that possible.
Product inventory operations and inventory management is the beefy area of retail operations. This includes ordering products from wholesalers and marketplaces, vetting suppliers, checking in with your manufacturers (if you're a brand that works directly with dedicated factories), and managing all of your beautiful SKUs (of course)!
One great way to improve your product inventory operations is by paying close attention to your cost of goods sold (COGS). This calculation sums up not only the profitability of your business but evaluates each individual product's profitability. 
Monitoring these numbers can pinpoint which products fit your business best and which ones cost too much money or time to produce. And the information can be monumental when ensuring your inventory forecasts reduce waste and drive profits. 
"I've been surprised by how tough inventory forecasting is," shared Niki Shamdasani, co-founder of the South Asian fashion brand Sani. "Preventing inventory waste is a really important principle for us. So, balancing having enough product to make customers happy with making sure there isn't any wasted inventory is always a work in progress."
Day-to-day store management
Staffing will be your greatest expense and likely your greatest headache if your retail business has physical stores. That is unless you're an independent retailer running your physical store by yourself.
Often, hiring people to help you run your physical retail store involves a whole lot of coaching and delegation. For instance, you'll need to train employees on retail sales, your point of sale (POS) system, customer satisfaction, and loss prevention. Then, to retain these employees, you need to pay them on time and provide them with opportunities for advancement.
Hiring won't be a one-and-done task given retail's notorious turnover — a staggering 76% rate for part-time employees. Instead, it'll be a constant to-do item.
But it's worth it: 81% of Gen Z shoppers say they prefer purchasing in-store. And 3 out of 4 say a "well-curated store experience" is important to them. Meaning, in-store shopping isn't going away, and great staff makes that shopping experience meaningful.
However, for digitally native businesses, store management means website management. If a retail store was cluttered and you had to clamber over a fallen mannequin to reach a product, you probably would skip going inside. Likewise, 42% of people say they would leave a website because of poor functionality.
If your website loads slowly, is hard to navigate, makes paying difficult, or has too many pop-ups, consumers will seek out your easier-to-navigate competition. In other words, profitable ecommerce retail operations are built on an efficient, user-friendly tech stack.
Customer service
The customer is always right…right? Any retail veteran will tell you that you can't lose by prioritizing your customers' experience with your brand.
The happier your customers, the easier it is to bring them back. Plus, the cheaper your retail operations become (after all, it costs 5x more to acquire a new customer than retain an existing one).
But retaining customers requires internal systems and processes. And luckily, there are a lot of easy tools that can nestle into your existing systems.
For instance, you can use Intercom to handle complaints, Yotpo to collect feedback and reviews, and Loop to process returns and refunds.
Payment management
Along with a great ecommerce storefront and customer service experience comes the extra-fun part: Collecting payments and sales tax! This includes security measures to keep your books clean and avoid compromising your customers' information.
Luckily, there are a lot of great tools to make this dry side of your business a bit more interesting (or at least easier).
For example, you can use Xero to get a secure, holistic view of your company's accounts. And Settle makes cash flow management straightforward.
Visual merchandising
Far from being relegated to one small department, visual merchandising is a core responsibility for retail operations professionals.
You need to collaborate with designers, marketers, salespeople, and more to ensure that physical and digital storefronts alike have a strong branded aesthetic.
Think about it: Visiting the Apple Store and Macy's kids' department is like going to 2 separate planets. Similarly, the difference between logging onto Nike.com and Overstock.com is night and day.
As they should be. Your brand needs to be memorable, and your products need to be positioned attractively to your target buyer. In the same way that you'd disappoint an Overstock shopper by presenting them with full-price Nike shoes, you need to know who you're talking to and what they want if you're going to make the sale.
And it's not all about store layout. Merchandising involves all the senses.
Think "Hollister." Likely, you just whiffed the ghost scent of a strong store-wide cologne. And for a moment there, you were back in the 11th grade, hanging out at the mall, across from Auntie Ann's pretzel stand. That's merchandising.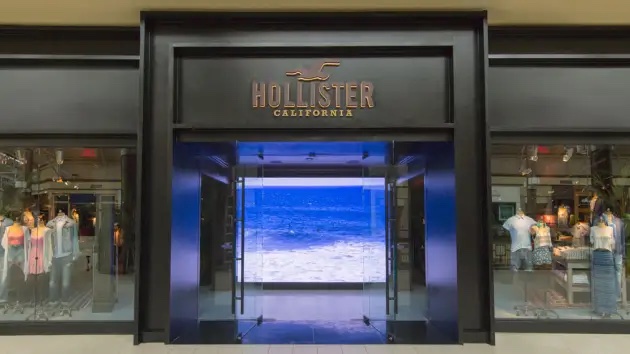 In brick-and-mortar retail operations, visual merchandising encompasses:
Store design
Signage
Displays
Stocking best practices
And it should inform just about every decision, down to the precise fold of jeans or number of cups to place on a given shelf.
Meanwhile, in ecommerce, merchandising includes product photography, website layout, navigation features, and product categories.
3 biggest challenges in retail business operations
Retail is not a tidy business! Working nights and weekends. Living through Black Friday and the holiday season, somehow, every year. Dealing with employee and customer churn while receiving all your best-selling products late.
The challenges that come with retail work are many. Here are the top 3 we think are worth keeping top of mind as you work toward achieving operational excellence.
1. Managing operational costs and supply chain issues
Just like budgeting is the bane of personal finance management, it's easy to spend quite a bit running a retail business. Especially as you're juggling handfuls of unprecedented supply chain issues like in 2022.
Most retail businesses manage at least several SKUs, if not hundreds or thousands. So, from recurring software expenses to dead stock, there are many ways retailers can waste lots of money operating their business.
For example, a solid financial team, agreed-upon metrics, and inventory management KPIs for tracking success, accurate forecasting tools, and the ability to pivot quickly can all help prevent costly spending errors.
2. Effective retail store management
Retail operations professionals understand how central the physical slash digital store is to the heart of your brand's reputation and longevity. And they invest in their retail employees accordingly.
So, ask yourself: Is your store or website a pleasant place to visit?
When it comes to attracting new customers or keeping employees happy, a lot of it comes down to offering a top-tier experience that gets them to stick around. This means sweeping everything from the dirty sales floors to the website for technical bugs.
3. Streamlining omnichannel retail operations
Knowledge is power for omnichannel retailers. That is, retailers who sell goods in multiple formats, such as their own website, online marketplaces, wholesale via other retailers, or offline via a store or pop-up.
But that power is not always used to create better operational strategies. For instance:
If all your online buyers are based in the DC metro area, you shouldn't open a location in Boise; you should test a pop-up in the DC area instead.
If your point of sale system is making your ecommerce operations a living nightmare, don't roll out that POS to all of your retail locations tomorrow. Find a better POS solution.
If an SKU is just sitting on store shelves, your buying team likely wouldn't want to order 1,000 more units. Instead, consider marketing initiatives that will help you get rid of some of this inventory.
If a pop-up revealed that your customers prefer women's plus-sized garments, don't sign a deal with a manufacturing facility specializing in kids' clothing. Look for partners that can help expand your plus-sized women's line.
In other words, omnichannel should ideally mean all your operational data is readily accessible, and any channel can inform decisions regarding the others. But that's not always the case.
Retail operations come with many challenges, but for retailers who are up for those challenges, you're not stranded without help. Implementing an effective retail operations strategy can empower you to set up recurring systems that keep cash flowing.
Besides, as the "retail doctor" himself, Bob Phibbs writes: "Running a [retail] business is harder than you think it'll be, but you won't really have time to notice." Meaning, this work can be exhausting at times, but finding success through good systems ensures the journey continues to feel rewarding!
4 retail store operations best practices and initiatives
We've talked a big game about the power of having a retail operations strategy. But we need to dig into how to actually make that happen. So, here are our top 4 best practices for optimizing your retail operations.
Create unified standard operating procedures (SOPs)
Digitize and automate key retail operations
Increase employee satisfaction
Optimize inventory management
1. Create unified standard operating procedures (SOPs)
SOPs are fire escape plans for everyday business challenges.
Your best bet for running your retail operations at maximum efficiency is to create SOPs for the challenges outlined above. Plus, for the other vertical-specific challenges you uniquely face in your business. That way, your team can follow a list of pre-set instructions when a scenario arises, deal with it promptly, and get the same ideal results every time.
SOPs aren't just for your HQ staff – it's also a good idea to have SOPs for visual merchandising and in-store teams.
For instance, Merchant Method's founder Chris Guillot shared with Vend that you don't ever want your displays getting stale or dusty.
An SOP for monthly or weekly merchandising refreshes provides your in-store team a playbook for keeping your brick-and-mortar stores attractive and engaging to new and repeat customers.
You can use a tool like Notion to document and share SOPs with your team. That way, everyone can be on the same page.
2. Digitize and automate key retail operations
To keep up with a rapidly changing industry and keep pace with customer expectations, you can't afford to get stuck using bad tools or manual processes.
The platforms you select matter a lot, says Jerry Staub, co-founder of DTC toilet paper foam spray brand Fohm.
"One piece of advice to newer DTC brands is to invest more time into building a back-end infrastructure that can scale with you," Jerry said.
"When first starting out, a lot of platforms may be way more robust than what you need. But it's a lot less painful to grow into them than it is to switch platforms when demand really begins to scale, and you need to quickly switch platforms."
In other words, wherever you can automate or digitize your processes, you should.
For instance, why manually sync order tracking info with receipts when you could have that automatically done for you via a tool like Rush? Your future self will thank you for keeping everything tidy, especially come tax season.
3. Increase employee satisfaction
Here's a wild thought: Make sure the people who help you run your retail operations are happy and stay happy! One easy way to do this with brick-and-mortar retail staff is to implement more stable and predictable staff schedules.
Per HBR, stores that set employee schedules increased sales by 7% in an industry where the benchmark YoY is 1-2%. Plus, labor productivity increased by 5%, "in an industry where productivity grew by only 2.5% per year between 1987 and 2014."
"It's amazing how many people I've talked to that work at direct-to-consumer brands and are not treated properly," said Nik Sharma on The Checkout. "They're not paid properly. They're not incentivized properly. And then [brands] wonder why these employees leave and go to other companies."
Talk about a simple way to ensure your retail business grows successfully! Ditch last-minute call-ins and set up predictable shifts instead.
4. Optimize inventory management
Controlling inventory is all fun and games in theory. That is, until your surplus leggings get moldy while stored in cages outside of your bursting-at-the-seams storage facility! (Yes, that actually happened to LuLaRoe.)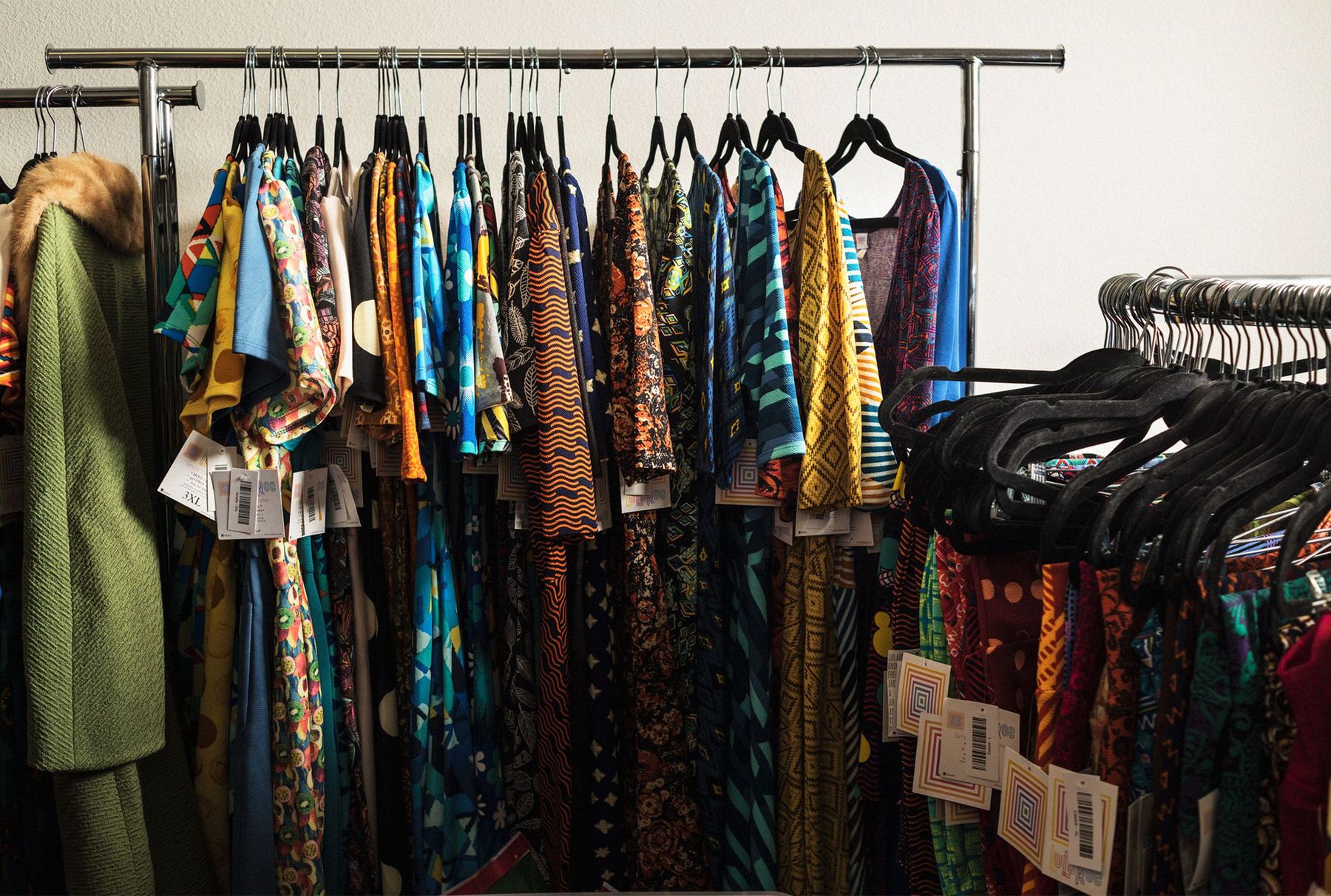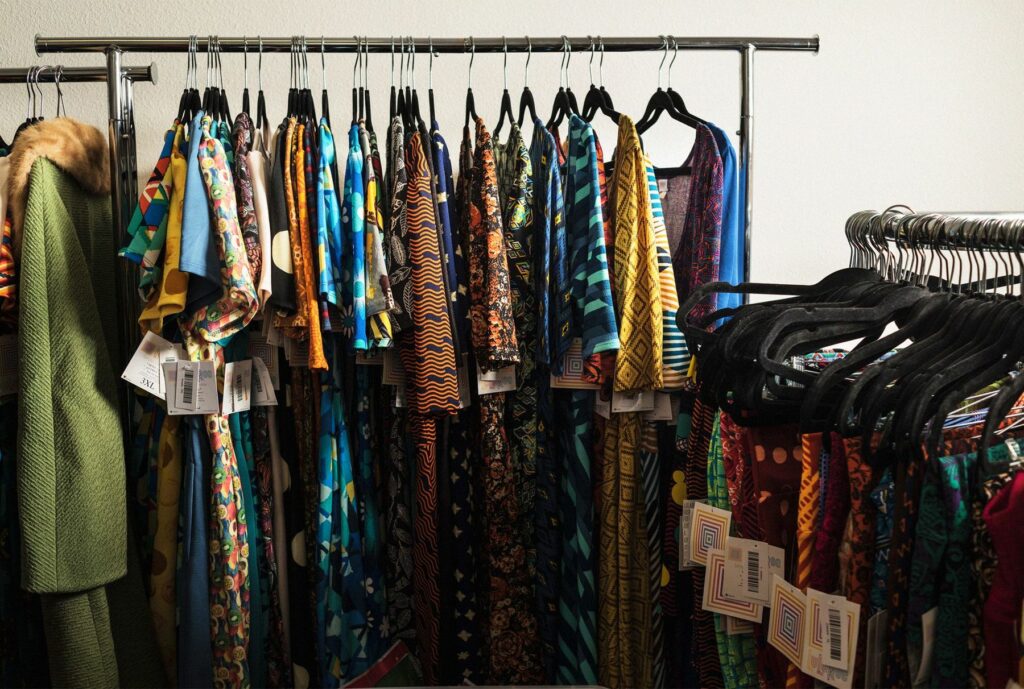 In fact, overbuying and storing excess inventory and underbuying that leads to stockouts or backorders are some retailers' biggest stressors. 
Retailers need to constantly analyze how up-to-date and accurate their data is. For instance, Cogsy pulls all your operational data (real-time and historical) into one single source of truth. That way, they can study consumer trends, changes in the market, seasonality, and other data inputs that inform what to order and when.
The ultimate goal? There is a healthy flow between inventory purchase orders and customer orders, so supply and demand reach perfect harmony. (You may want to explore how other leading retailers have optimized their operations through stronger systems and regular syncs.)
Plus, even when supply and demand aren't working together perfectly, some transparent communication can go a long way, says Niki Shamdasani of Sani.
It also helps if you can adjust your own internal operations to match your supplier's processes to ease workflow simplicity, Niki recommends.
"One of the most significant actions [we've taken this year] has been getting a better sense of our suppliers' workflows, so we can slot into them more easily and with fewer errors," Niki shared.
"For example, we initially shared custom formalwear orders in a spreadsheet with just the outfit's name and associated customizations. But when we learned how the order was communicated at the factory level, we changed that to include a picture of the outfit with all the details as well."
Retail store operations trends
While no one knows what the future has in store for retail brands, there are a few safe bets. Here's how you can start future-proofing your retail store operations:
Localize your suppliers
Thought running omnichannel retail operations pre-pandemic was hard? It's exponentially more difficult when supplies are stuck in the wrong warehouse, or you can't staff up your stores.
We're not saying that to scare you – just to remind you how intentional you need to be when navigating today's supply chain.
Supply chain disruptions (especially rising transportation costs) are the #1 risk to business for retailers in 2022. 
Luckily, there's a plan for mitigating that. Chain Store Age reports: "Almost half (46%) of retail CFOs say they plan to source most of their products from the United States in 2022, with smaller retailers most likely to say so."
Be transparent with customers
In the age of TikTok, some DTC brands experience such an outpouring of love for a product. And that sometimes creates more operational bungles than intended. But handling those issues with grace and transparency is the way to go in 2022 and beyond, says Niki of Sani.
"Items can now sell out as fast as you post if a video goes viral, which is usually unpredictable," she shared. "We're taking action on [this happy accident] by being really honest with our customers about our capacity and team. And when we can underpromise and over-deliver, we do!"
Lean into subscription plans
Jerry at Fohm added that he's seeing DTC brands in consumable products move toward removing 1-time purchase options entirely, pushing consumers to purchase a subscription. He says this can be a boon for retailers dealing with higher advertising and acquisition costs.
"For consumable products, the data is clear that subscription customers have a higher lifetime value that offsets the increase in CAC. And this streamlines inventory demand planning to become much more efficient," he says.
Leverage an ops data platform
Another trend Jerry's team is noticing is that "brands are now pre-purchasing specific components of their products that have longer lead times. [This'll] help mitigate against any shipping delays."
That's where having a tool like Cogsy can help. As Jerry explains it, "having a data platform where you can track not just the inventory, but more detailed components of [purchase orders] that have different payment schedules is key to operating seamlessly." We couldn't agree more, Jerry!
How to improve your retail operations using Cogsy
It's hard to improve your retail operations when you have no idea what's coming around the corner. But it's a lot harder to sit down and do "serious" operational planning when you aren't sure how reliable your data is.
Chances are good that you really need to grow your retail brand in a bonafide crystal ball. The Cogsy platform is the next best thing.
Cogsy makes it easier for you to plan, operationally speaking, for anything by putting all operational data (real-time and historical) into one simple platform. This platform then works as your single source of truth, empowering you to make timely, more informed decisions.
The planning feature then turns this static data into proactive strategies for reaching your revenue goals. How? By mapping out different growth scenarios. These scenarios are based on historical sales data, real-time inventory, and current stock levels.
The tool then tracks how your brand performs against these scenarios, updating the plan as new information is introduced. So, you'll have everything you need to pivot quickly and smartly. And to do it before the competition.
Book your demo here to learn how your retail brand can level up with Cogsy.
Retail operations FAQs
Did we miss anything? Here are some top questions retailers ask about perfecting their store operations.
What are the main objectives of store operations?
The goal of any retailer is to run their store operations as efficiently as possible. With so many potential areas for wasted spend, retail operations mainly focus on finding new ways to automate or improve what's already working in order to free up cash and grow the bottom line.
How do you manage retail operations?
To manage all of the moving pieces in your retail operations, you need a way to view your brand's data in real-time (like via reports or a dashboard). That way, you can make proactive and intelligent decisions about staffing, inventory, customer satisfaction, and other concerns that impact the health of your store.
What can you do to make retail operations more efficient?
To optimize retail operations, retailers should automate manual and repetitive processes as much as possible.
One way to do this is by adopting software that saves the brand time and money by streamlining processes. Ideally, this software will be able to scale with the brand as it grows to avoid unnecessary future costs that come with switching tools.
Reach your revenue goal
See how you can generate 40% more revenue and save 20+ hours a week with Cogsy.
Try free