Amazon
Connect your Amazon store to access our predictive inventory intelligence

What data sources are supported by our Amazon integration?
Cogsy can currently sync the following data from your Amazon account: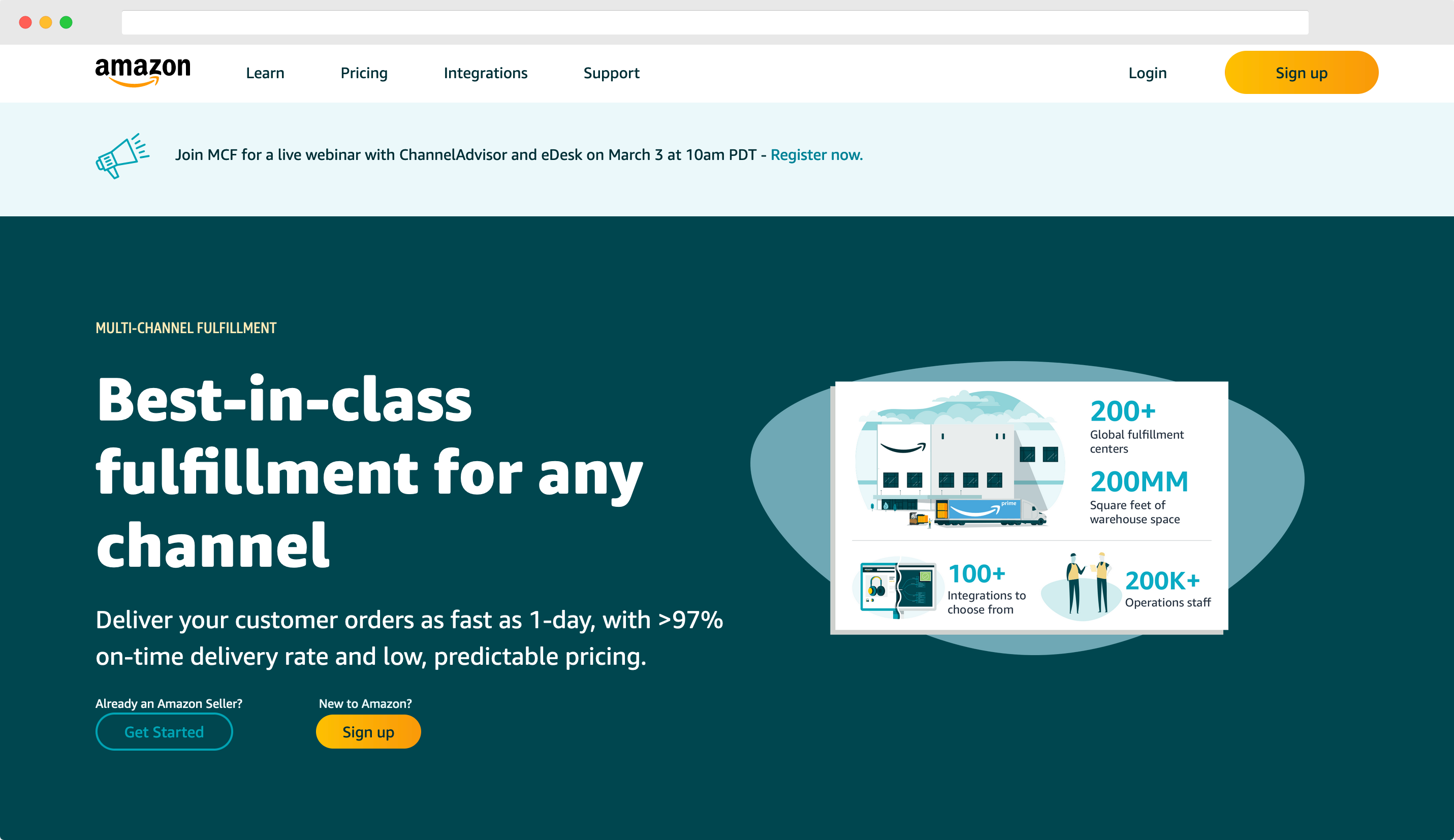 How Cogsy + Amazon work together
Connect
If you use either FBA or FBM, connect your Amazon account and automatically sync your product information, your sales history, and upcoming product shipping dates to inform your forecast and inventory needs. Gain deeper insights into trends, and receive replenishment alerts.
Forecast
Cogsy will support both FBA & FBM. In the case of FBA, we'll track your stock in multiple locations and forecast inventory needs for your multichannel environment.
Manage
Get replenishment recommendations and easily create purchase orders that automatically include necessary products and quantities.
Pricing
Individual & Professional Plans Available
Description:
Amazon Multi-Channel Fulfillment (MCF) leverages the world's largest fulfillment network with more than 200 fulfillment centers globally to fulfill ecommerce orders wherever they're placed, providing best-in-class fulfillment for any channel. Deliver your customer orders as fast as 1-day, with >97% on-time delivery rate and low, predictable pricing.
Bring your
Amazon

data into Cogsy to start taking smarter actions

Start syncing your data and building your first forecast now, so you can finally have the clarity you need to grow your brand.