Remember when pretty much everything was out of stock? Some retailers miss those days as they face a new (equally expensive) challenge: excess inventory.
Unlike safety stock, excess inventory is not a proactive buffer against stockouts. Instead, it's (typically) a reactionary response. One where brands buy more units than needed, then get stuck with unwanted goods.
For example, Target's inventory is now worth $15B (a 43% YoY). But they have a ~.6 inventory-to-sales ratio. Meaning, the retailer is wildly overstocked and underperforming.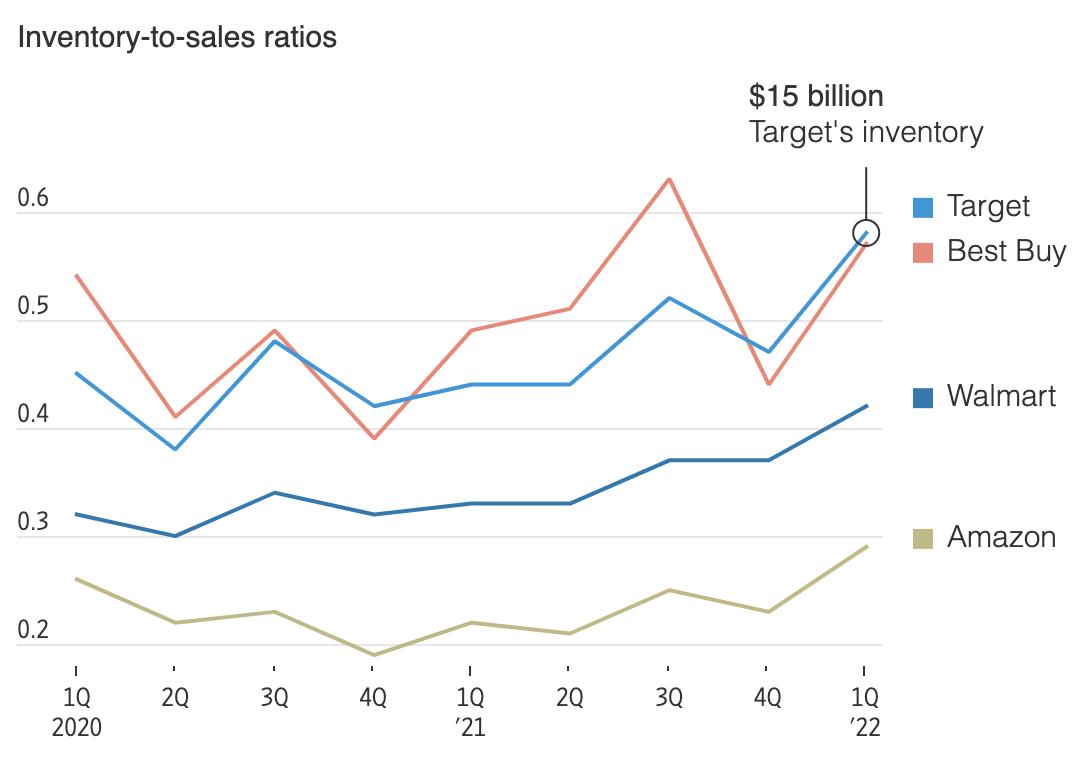 However, Target isn't the only retailer seeing its bottom lines fall below Wall Street's expectations.
Walmart, Best Buy, and Gap have all made similar headlines recently. But this challenge goes beyond big box stores as brands of all sizes struggle to offload excess inventory.
With more supply than demand, many retailers are extending deep discounts to cut the glut. Some are even telling customers to keep returns because the loss is less costly than shipping and carrying these excess items (again).
But how exactly did stores end up with this much surplus?
Short answer: When pandemic-induced supply chain issues left shelves bare, ordering as much as possible seemed like a logical way to prevent further stockouts. But this strategy largely backfired.
While brands waited for these super-sized orders, consumers returned to something resembling "normal," and inflation drove up prices. Consequently, demand shifted from goods to experiences, and discretionary funds dried up.
That's not to say investing in excess inventory was a bust for every retailer.
For instance, overordering was worth it for Mad Rabbit if it meant staying in stock. Especially after the tattoo aftercare brand spent most of 2021 sold out of 33% of its SKUs.
Drew Fallon, Mad Rabbit's COO, estimates that the brand would've done 20% more sales that year had those stockouts not happened.
"Last year was painful from a supply chain perspective," Drew said on The Checkout. "But we over-invested [in inventory] at some point to try and recover from that out-of-stock situation…That [decision] has actually turned into a positive for 2022."
Mad Rabbit has gone viral a few times on TikTok since then. And as demand spikes, the brand's excess inventory has kept those featured SKUs in stock.
Still, even Drew admits that his team couldn't have planned for this. If Mad Rabbit hadn't found a social formula that worked, it would be sitting on surplus right now, just like every other brand.
Stay up-to-date with DTC
Drop your email address below – we'll send all the retail news, trends, and strategies you need to know straight to your inbox every Friday.