Fulfil
Cloud ERP specifically designed for eCommerce and wholesale

What data sources are supported by our Fulfil integration?
Cogsy can currently ingest the following data from your Fulfil account:
Purchase Orders (ability to read + create)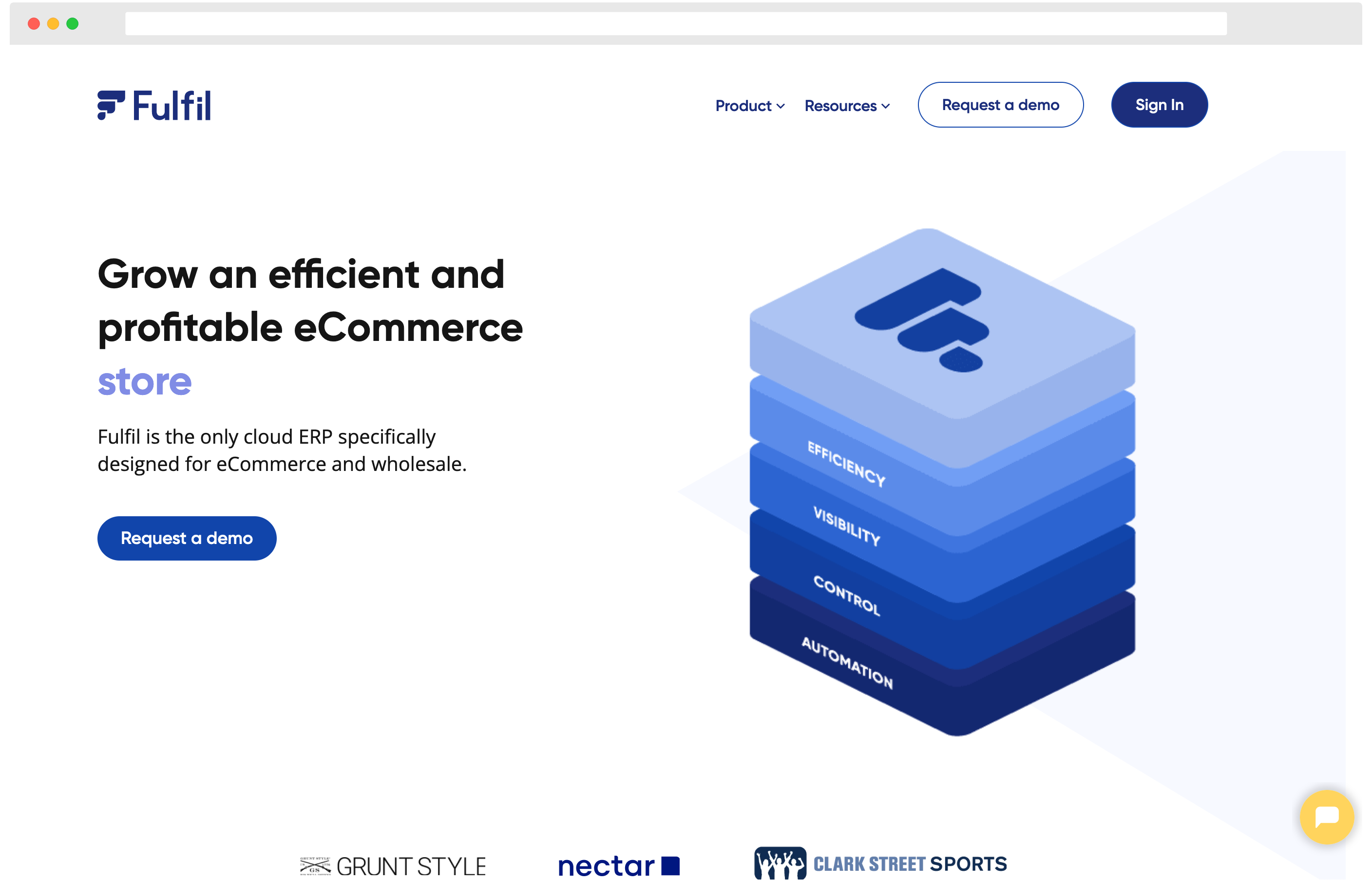 How Cogsy + Fulfil work together
Connect
You can connect your Fulfil account and automatically sync your sales history, purchase orders, vendor data and product information. Gain deeper insights into trends, replenishment alerts, and visibility into backorders.
Forecast
Get replenishment recommendations and easily create purchase orders that automatically include necessary products and quantities. But your team can edit POs before issuing them. Each PO created in Cogsy syncs to your Fulfil account.
Manage
Changes to purchase orders made in Fulfil are automatically synced to your Cogsy account, therefore providing the most accurate forecasts and updated delivery dates for backordered items.

Description:
Fulfil is the only ERP designed for eCommerce & wholesale merchants. With the rise in multi-channel commerce, Fulfil was built with the simple idea that merchant operations need to be simplified in order to deliver amazing retail experiences. Fulfil enables businesses to turn their back office operations into an accelerator for growth by integrating order management, inventory management, warehouse management, purchasing, wholesale, manufacturing, financials and customer service; all into one seamless solution. We believe merchants should love their operations platform, and we work hard to make that happen every single day.
Bring your
Fulfil

data into Cogsy to start taking smarter actions

Start syncing your data and building your first forecast now, so you can finally have the clarity you need to grow your brand.