Flexe
Omnichannel logistics program for ecommerce fulfillment

What data sources are supported by our Flexe integration?
Cogsy can currently ingest the following data from your Flexe account: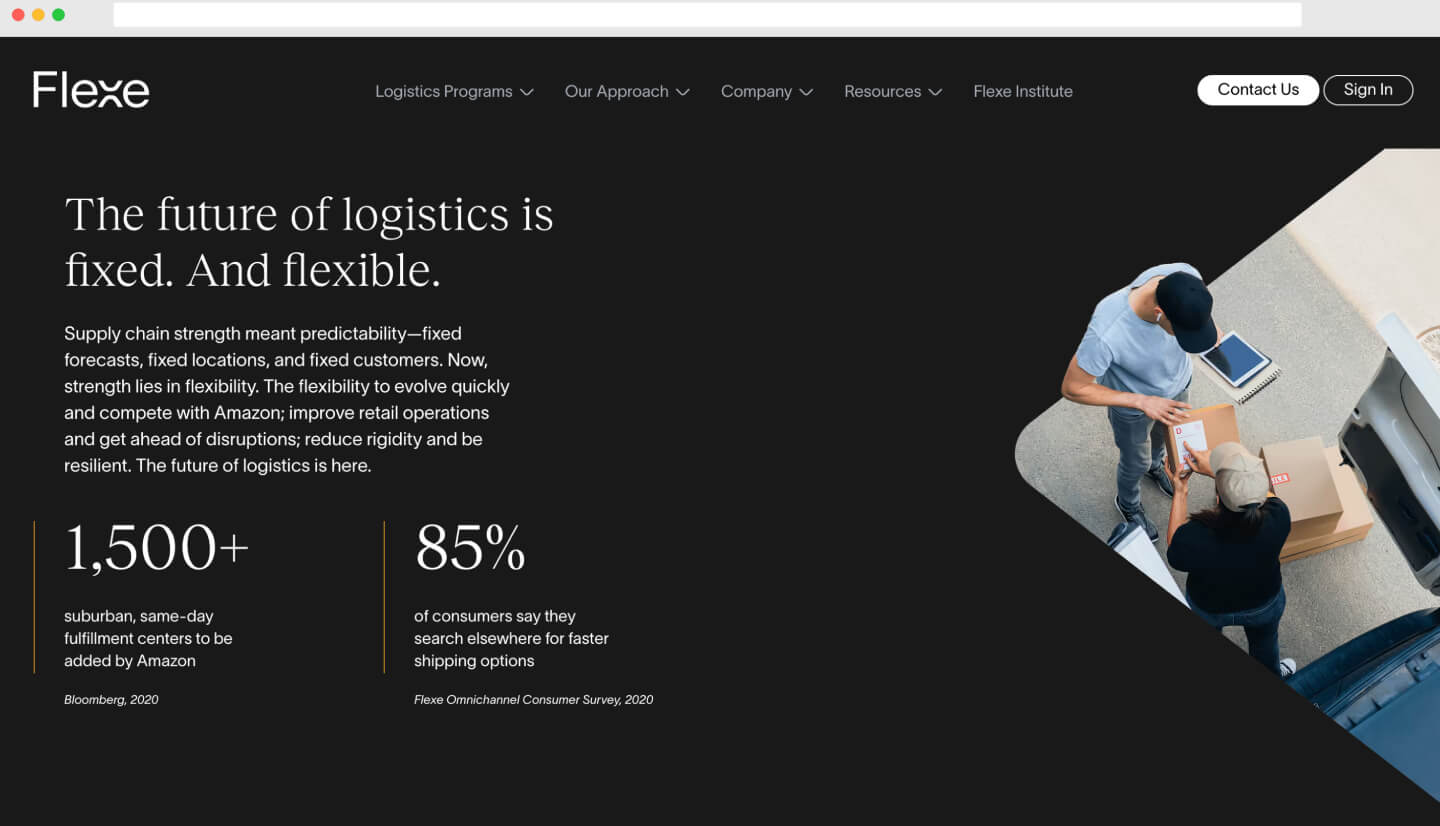 How Cogsy + Flexe work together
Connect
If you are already a Flexe customer, you can connect your Flexe account and automatically sync your product information and stock levels. With this, gain deeper insights into trends, replenishment alerts, and visibility into backorders.
Forecast
Get replenishment recommendations and easily create purchase orders that automatically include necessary products and quantities.
Manage
Changes to stock levels in Flexe are automatically synced to your Cogsy account, therefore providing the most accurate forecasts and updated delivery dates for backordered items.

Description:
Flexe solves the most difficult omnichannel logistics problems for the world's largest retailers and brands. Integrating technology, open logistics networks, and elastic economic models allows Flexe customers to move fast, at scale, and with precision. Founded in 2013 and headquartered in Seattle, Flexe brings deep logistics expertise and enterprise-grade technology to deliver innovative eCommerce fulfillment, retail distribution, same-day delivery, and network capacity programs to the Fortune 500.
Bring your
Flexe

data into Cogsy to start taking smarter actions

Start syncing your data and building your first forecast now, so you can finally have the clarity you need to grow your brand.