Extensiv Order Manager
Ecommerce inventory & order management for brands and sellers

What data sources are supported by our Extensiv Order Manager integration?
Cogsy can currently ingest the following data from your Extensiv Order Manager account:
Purchase Orders (ability to read + create)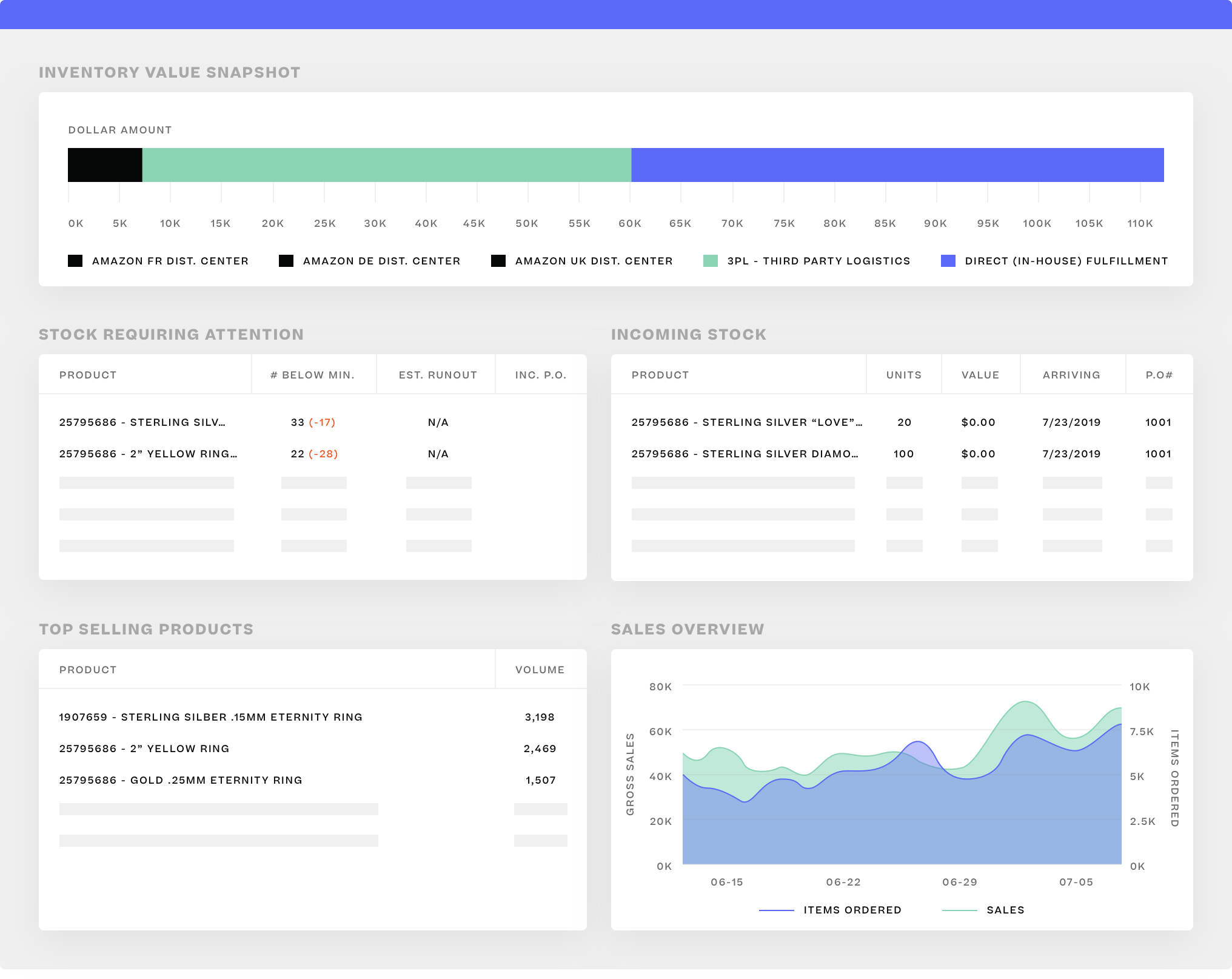 How Cogsy + Extensiv Order Manager work together
Connect
You can connect your Extensiv Order Manager account and automatically sync your sales history, purchase orders, vendor data and product information. Gain deeper insights into trends, replenishment alerts, and visibility into backorders.
Forecast
Get replenishment recommendations and easily create purchase orders that automatically include necessary products and quantities. But your team can edit POs before issuing them. Each PO created in Cogsy syncs to your Extensiv Order Manager account.
Manage
Changes to purchase orders made in Extensiv Order Manager are automatically synced to your Cogsy account, therefore providing the most accurate forecasts and updated delivery dates for backordered items.

Description:
Extensiv Order Manager connects your products, sales channels, stock locations, orders, warehouses, workflows, reports and more into one automated solution. Delight everyone across your business with one connected source of truth. Give your operations, finance, warehouse, and ecommerce managers the tools they need to work together more efficiently and smoothly.
Bring your
Extensiv Order Manager

data into Cogsy to start taking smarter actions

Start syncing your data and building your first forecast now, so you can finally have the clarity you need to grow your brand.