Your operational plan doesn't take your marketing initiatives into consideration.
You risk running out of stock during your biggest sales of the year.
Your purchasing isn't considering the need for extra stock during your planned marketing events.
You work hard on your marketing plan, but you may not be able to make good on the promises you make to customers if you run out of stock unexpectedly.
You're spending money to acquire customers on paid ads and then not converting that demand into revenue.
Customer acquisitions costs have gone through the roof, and you're investing precious capital in that effort.
You want to make sure your paid ad spend is backed up with plenty of stock to sell incoming customers.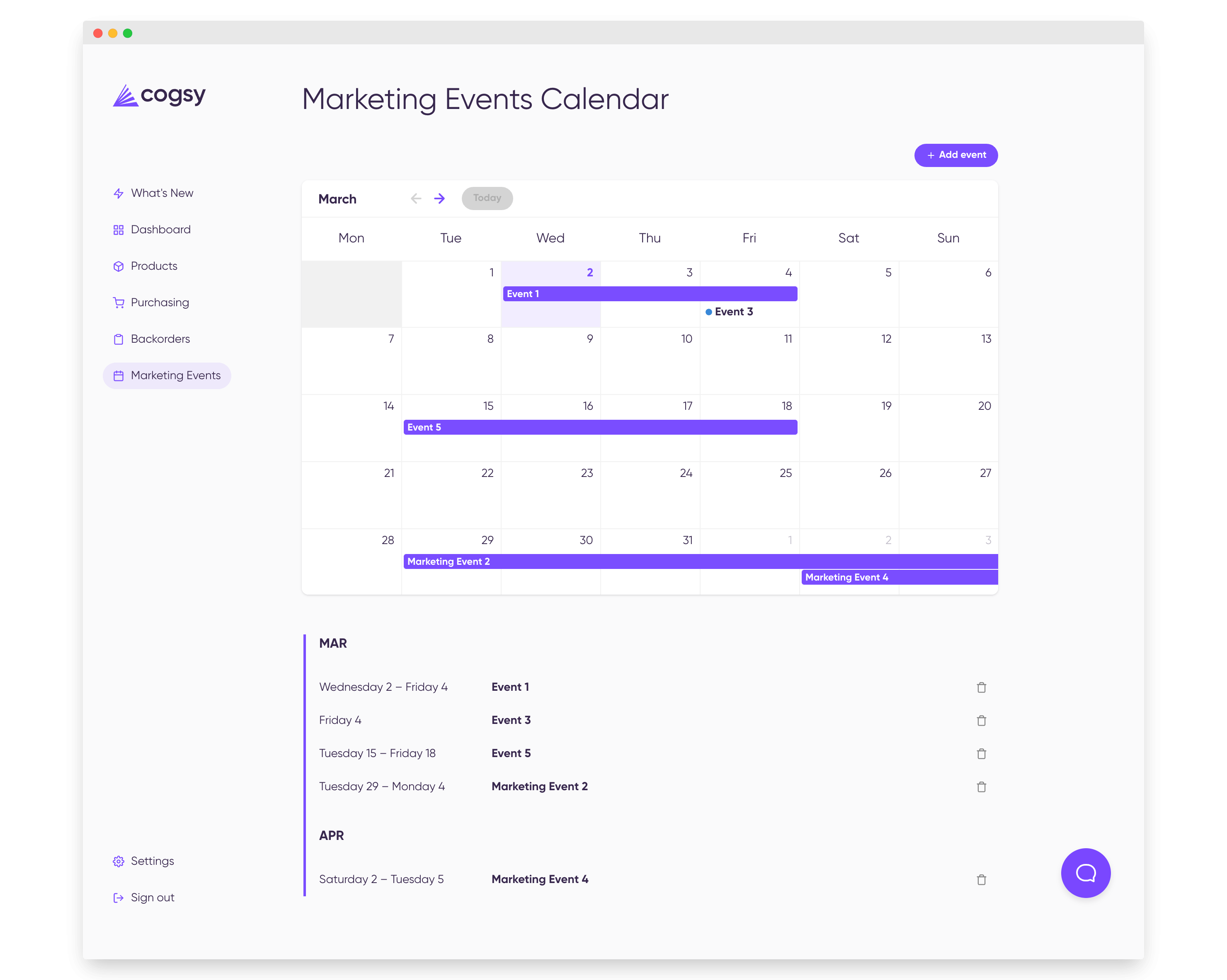 Work your marketing events into your operational plan.
Add upcoming marketing events into your plan's calendar.
Add important inputs like your expected sales increase and which SKUs will be affected.
Ensure your purchase orders reflect the extra you'll need to support these marketing events and grow your brand's revenue.
Forward plan your inventory needs and predict how it will affect your planning.
Run a lean operation while still allowing for agility and flexibility to respond to unexpected opportunities.
With a plan in place, you can negotiate better terms and rates with your manufacturers.
Hit it out of the park with your sales and revenue growth.
When your marketing and operational plans play nice, you set your brand up to grow better.
Make the most of your acquisition strategies.
Avoid missing out on revenue during unexpected stockouts.