Stockouts happen. How much are they costing your business?
Inventory has become a sore topic for even top brands.
Global supply chain disruptions have caused more stockouts and inventory issues than ever before.
Unexpected changes in customer demand also result in products running out of stock. The pandemic has rapidly triggered immense shifts in customer interests and buying behavior, which is fickle and difficult to predict to begin with.
Stockouts cramp your ability to optimize your cash flow.
Cash flow conversion slows down when inventory can't be sold due to delays and disruptions. Whether an item is stuck at a port or on its way to your warehouse, it can't be sold until it reaches its destination.
As a result, brands have working capital tied up in unsold inventory instead of being used for other growth channels like introducing new product lines, paid advertising, or other new initiatives.
Customers are upset when they can't buy the items they want.
Negative customer experiences hurt brand loyalty. Average order value (AOV) and a customer's lifetime value (LTV) take a hit.
Customers are less likely to return. It costs you valuable cash to acquire each customer that visits your website, but disappointing them puts you at risk of losing them.
These losses have long-term repercussions that can hurt your brand's future viability.
You're missing out on revenue that could help grow your business.
Back in stock notifications convert poorly. Our research shows approximately 5-15% of customers will return to buy the item when they receive a restock notification.
Revenue captured by selling on backorder can be used to hire new team members, develop new products, enter new markets, and more.
You're giving business away to your competitors. When customers can't buy what they need from you, they'll find it somewhere else.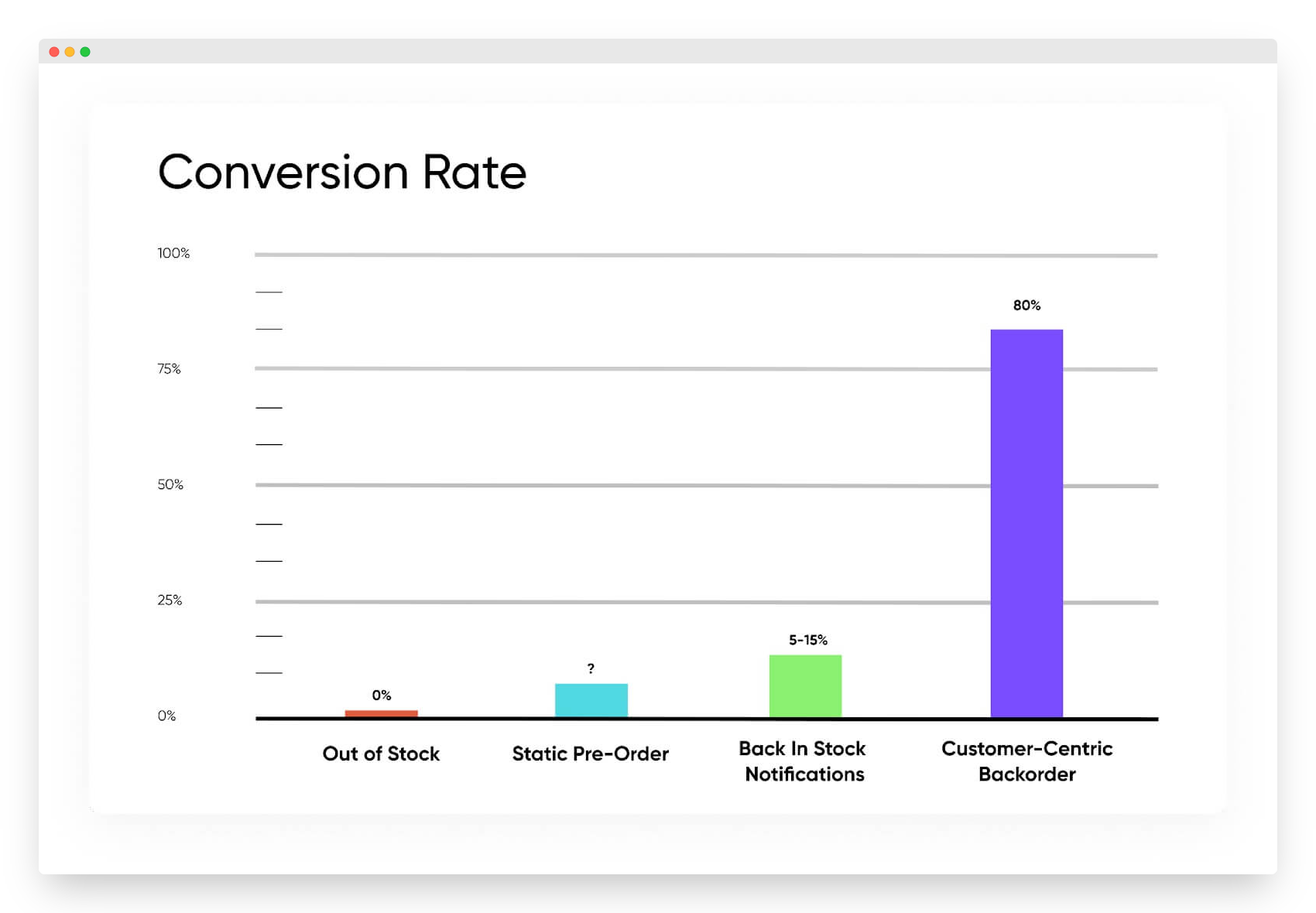 Increase revenue—even during a stockout.
… your customers can buy items when they're not in stock.
… customer satisfaction increases, along with brand affinity.
… your ability to convert customer demand is not limited by what you have on hand.
… you have extra working capital to invest in your brand's growth.
Set expectations by displaying the item's expected shipping date on:
Cogsy's platform automates purchasing to ensure the estimated ship date provided to your customer is as accurate as possible.
Be as accurate as possible on the estimated shipping date by setting the lead time at the vendor or SKU level.
Conversion rates that can't be beat.
Products on backorder convert virtually as well as products that are currently in stock.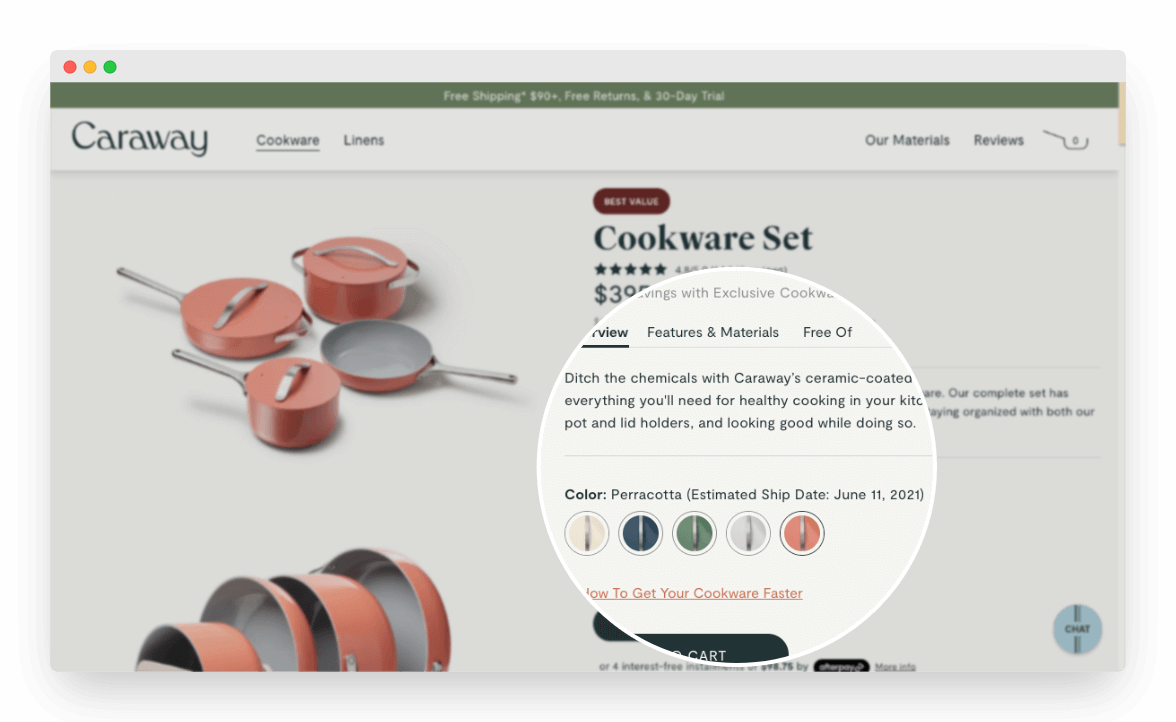 Drive your brand's growth by selling on backorder.
Increase satisfaction for your customers — and your team.
Allow customers to order the items they want, regardless of stock levels.
Decrease the stress your team feels during a stockout.
Fuel your business growth with increased revenue.
Stop leaving sales and revenue on the table.
Use your increased revenue to invest in your brand's future growth.
Be proactive. Grow better.