Direct-to-consumer (DTC) used to be just an operational model. One that got new brands off the ground faster by controlling its own distribution. Not anymore.
DTC is becoming the go-to marketing and retention play synonymous with ethos.
DTC ethos refers to messaging and customer experiences steeped in the brand's values, making the interactions feel one-to-one.
Sure, brands with DTC ethos still have a direct sales channel. But what sets them apart is their emphasis on "brand equity" and "brand purpose."
Since day one, digitally native brands (those typically labeled "DTC") have won by embracing ethos:
Billie prevents women from "overpaying for razors and [feeling] shamed for having body hair."
Bonobos helps men find their perfect pair of pants without the typical shopping headaches or hassle.
Quip proves that "good design has a bigger impact on oral health than quick-fix gimmicks."
Now, legacy brands are embracing DTC ethos too. A few weeks back, Nike said it would be 70% DTC by 2027.
The brand has since started limiting how much wholesale product partners like Foot Locker get. In 2022, Nike will make up only 60% of Foot Locker's supplier spend, down from 75% in 2020.
And in the process, Nike is doubling down on the emotionally-charged, ethos-centric storytelling the brand was originally built on. Perhaps a perfect example of this is the recent Instagram posts celebrating Black athletes.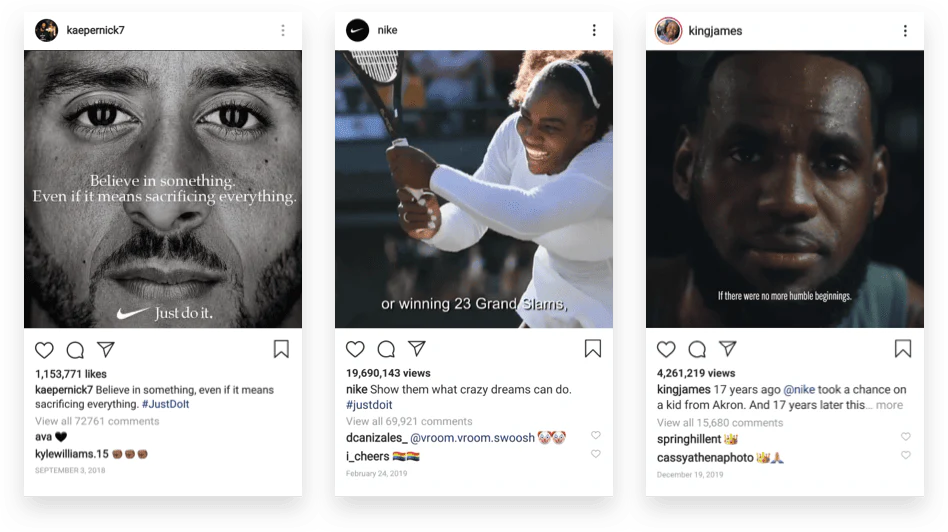 By combining these 2 tactics, "Nike might drive more sales of hot products through its own channels," Cara Salpini, Senior Editor at Retail Dive, speculates.
Not all brands are prioritizing DTC, which could cost them. Within a week of Nike's pullback, Reebok gave Foot Locker exclusive access to some of its products.
These limited edition in-store drops work as a brand awareness play. And it could help Reebok secure new customers that would be harder to reach in crowded DTC channels.
But they'll likely only retain those customers if Reebok can bring their DTC ethos to the offline experience. That's where a tool like Brij.it can come in handy.
Brij makes everything a customer needs to know about a product accessible by scanning a QR code. This usually includes care instructions, product details, and warranty information.
But it can also be used to share your brand's purpose, establish brand equity, and build direct relationships with your customers.
(Plus, as an added benefit: Brij's QR codes all have built-in attribution, giving you first-party data on attributions. Not to mention a leg-up on competitors using only the usual DTC channels.)
Stay up-to-date with DTC
Drop your email address below – we'll send all the retail news, trends, and strategies you need to know straight to your inbox every Friday.