If we can't help you better run your ops, we'll refund everything you pay us.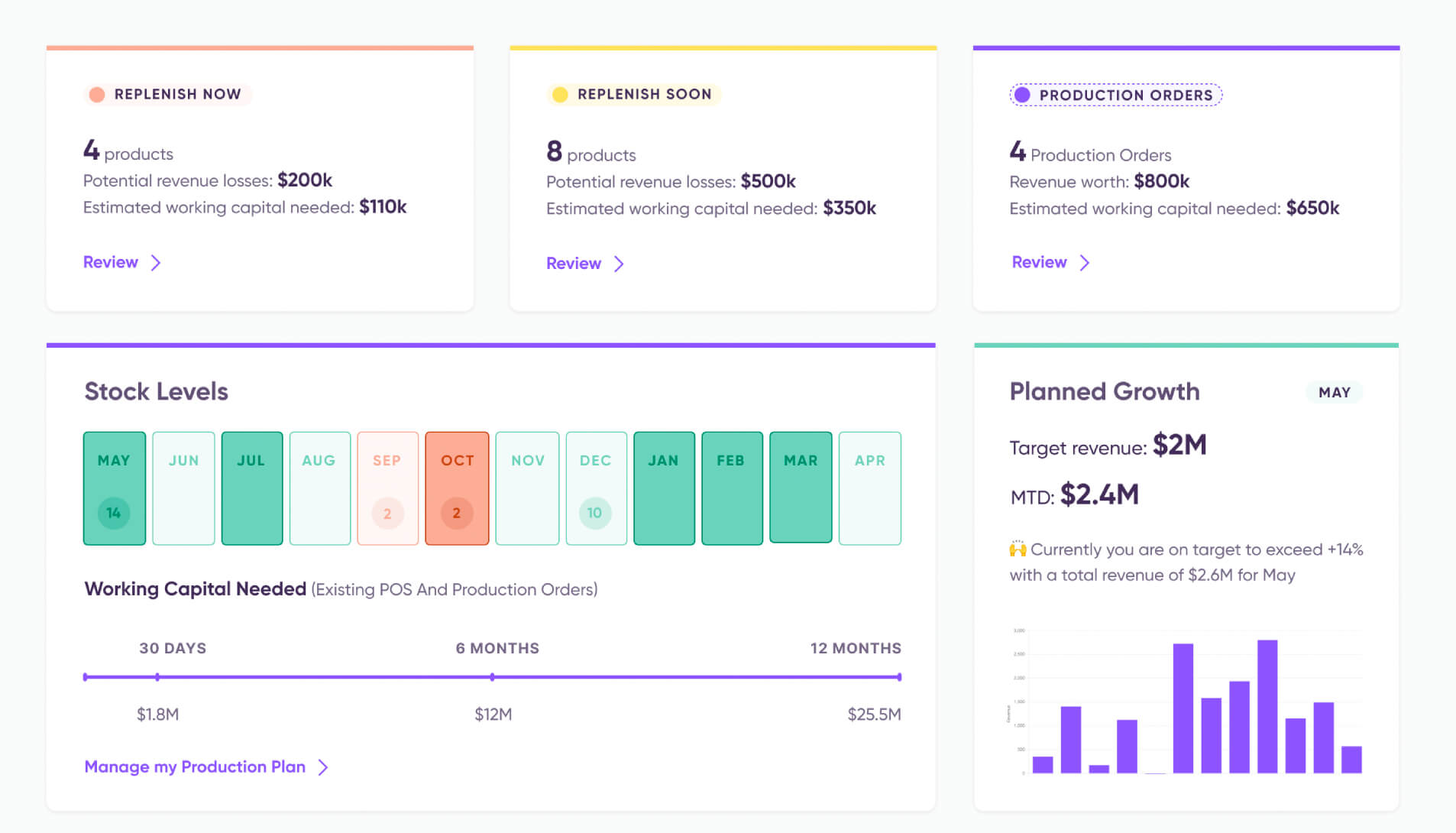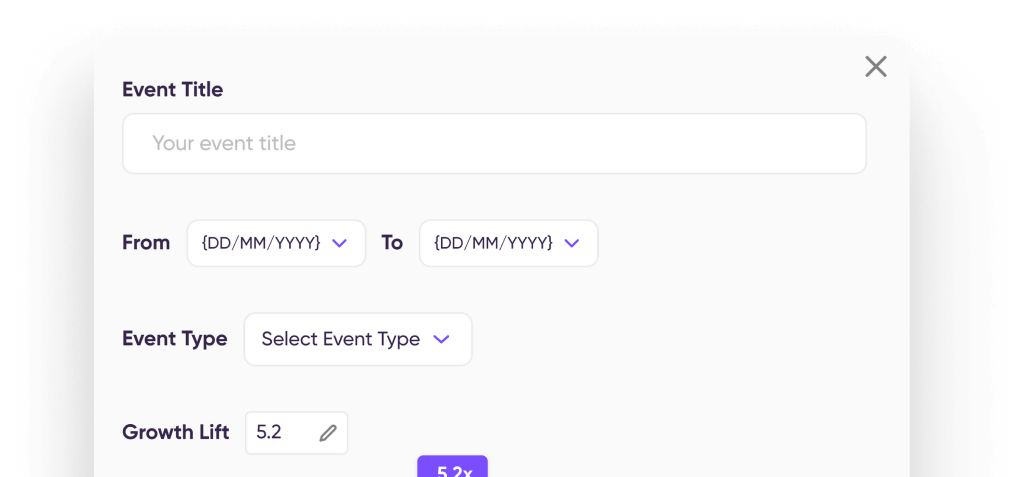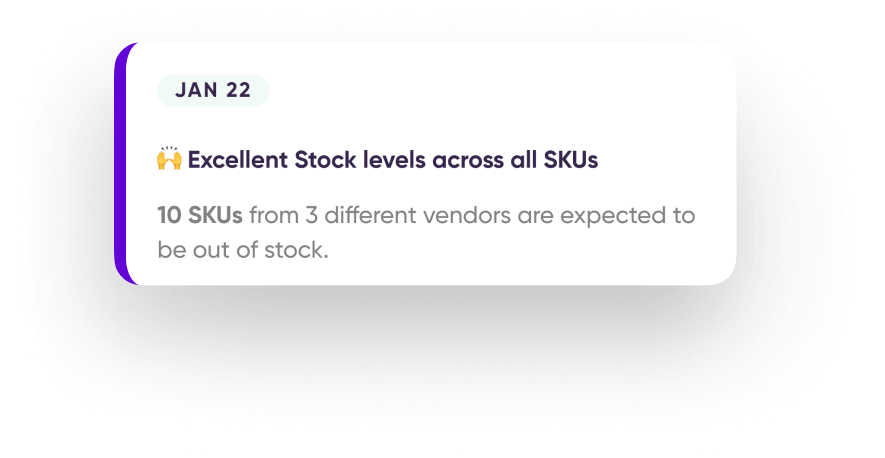 Let's talk about inventory.
The old way of handling your inventory isn't working well enough. Being out of stock just a few weeks can cost your business several hundred thousands of dollars, if not more.
But you're past the point of just buying extra inventory so you're sure you don't run out. Going out of stock is costly, and so is ordering too much stock. You want—and need—to get more efficient with your cash flow.
You know mishandling your inventory during BFCM could cost you big time, but how do you plan for the holiday season with the supply chain and the capital markets going haywire?
Let Cogsy do the heavy lifting for you. For a limited time, you'll even get a money back guarantee.
Through the end of July, brands can sign up for Cogsy and receive white-glove onboarding, and we're so confident in our platform that we'll refund everything you pay us if Cogsy can't help you better plan your operations.
With Cogsy, you'll have the right amount of stock to reach your audacious revenue goals and fulfill customer demand—even as it grows past your greatest expectations.
No more worrying if you'll overbuy or underbuy. No more worrying about when you'll hit your reorder points. No more manual spreadsheets.
You'll order the right amount of inventory at the right time, particularly in preparation for BFCM and the holidays.
Step 1
After you sign up, our team will walk you through:
Implementation of your data and tech stack to get your products, sales and incoming stock tracking properly
Setting your growth and production plans through the holiday season
Inputting your sales and campaigns into the marketing events calendar
Enabling backorders, if that's a strategy your brand uses during temporary stockouts
Step 2
Once your brand feels confident in your BFCM plan, we will lock in a forecast together.
If things change from here through the holidays, Cogsy can also help you make changes to that plan.
Because better planning means better results.
Step 3
After the holidays, we'll compare the plan that was locked in with actuals. If we're off by more than 10%, we'll refund what you spent on Cogsy.
You read that right.
We're so confident in our platform that we'll refund everything you pay us if we can't help you better plan the most crucial time of the year.
Ready to grab your spot?
Spots are open until July 31st. Snag your spot now.
Fill out the form below, and check your email to schedule your demo.
Fast-growing brands trust Cogsy to generate 40% more revenue and save their teams 20 hours a week.