With year-on-year hikes in global online sales, keeping up with consumer demand has begun to prove taxing for many ecommerce businesses both big and small. But why are they still placing such a focus on never running out of stock?
Studies across the globe have shown repeatedly that the growth of online consumerism isn't waning but, in a world where a communicated-with customer is a happy customer - product in their hand or not - why are we still so determined to keep warehouses bursting at the seams with mountains of stock doing nothing but tying up capital?
Where running out of stock was once an expensive mistake to make, what if purposely not holding products in stock is actually the secret to upping profit margins? Out of stock but in control.
The COVID-19 pandemic, the worst global crisis the modern world has seen, has not only disrupted lives individually but, in one way or another, has globally affected every single industry - not least the ecommerce supply & demand chain.
Have the experiences of the last year made room for a new backorder game though?
Over the last 12 months, demand for goods has been volatile to say the least – at an unprecedented low one minute followed swiftly by an all-time high the next.
Supply chains have been interrupted by the pandemic due to illness and self-isolation among workforces, national lockdowns and similar manufacturing disruptions further up the chain. With global import volumes still rising and space in shipping containers maxed out, companies are waiting weeks to export their regular shipments let alone get the extras moving - the direct impact on ecommerce stock levels has been tangible. Whilst demand has risen, supply has fallen – never a good combination in retail, right?
So, what are the predicted lasting effects of these disruptions?
Consumers are much more forgiving than many retailers give them credit for and, after a year of the effects of COVID, are beginning to accept that they may have to wait longer for products from their favourite retailers. By openly accepting that carelessness or a sub-standard stock keeping system aren't to blame for the products not being in stock (as would have been thought in previous years), consumers are showing us they are happy to wait for the items they really want from the brands they love.
Is now the time to harness this new acceptance of extended product delivery lead times and change the game for good?
Well-known ecommerce brands such as Caraway, ILYSM, Maude and MADE.com seem to think it is and have all proactively (and successfully) adopted backorder systems when their products have been out of stock.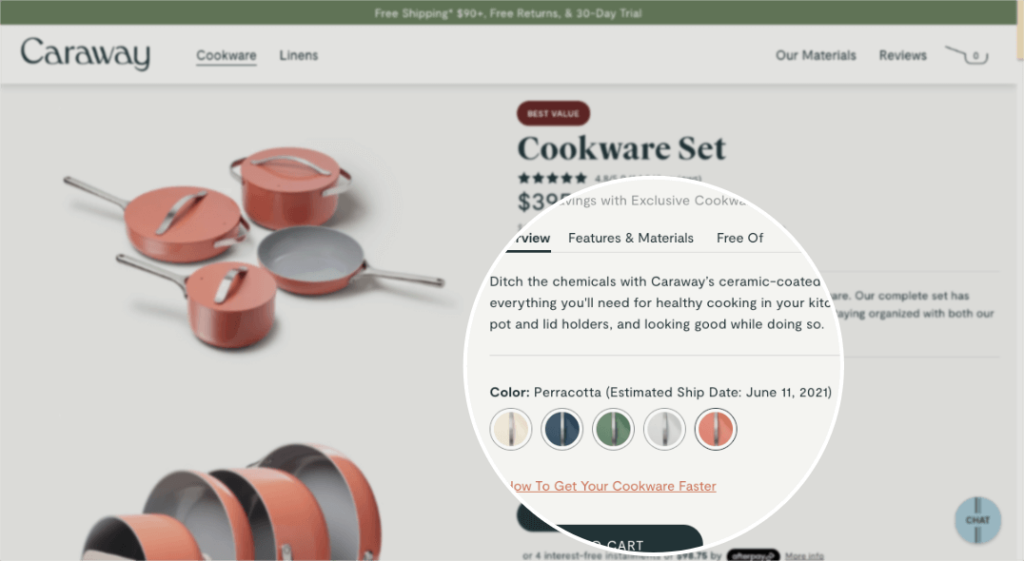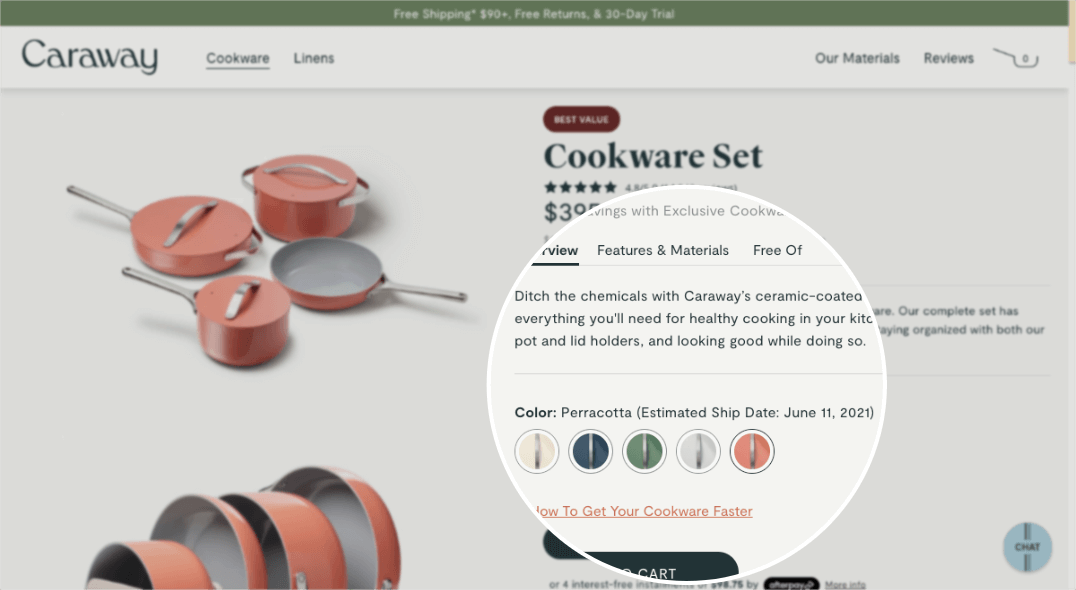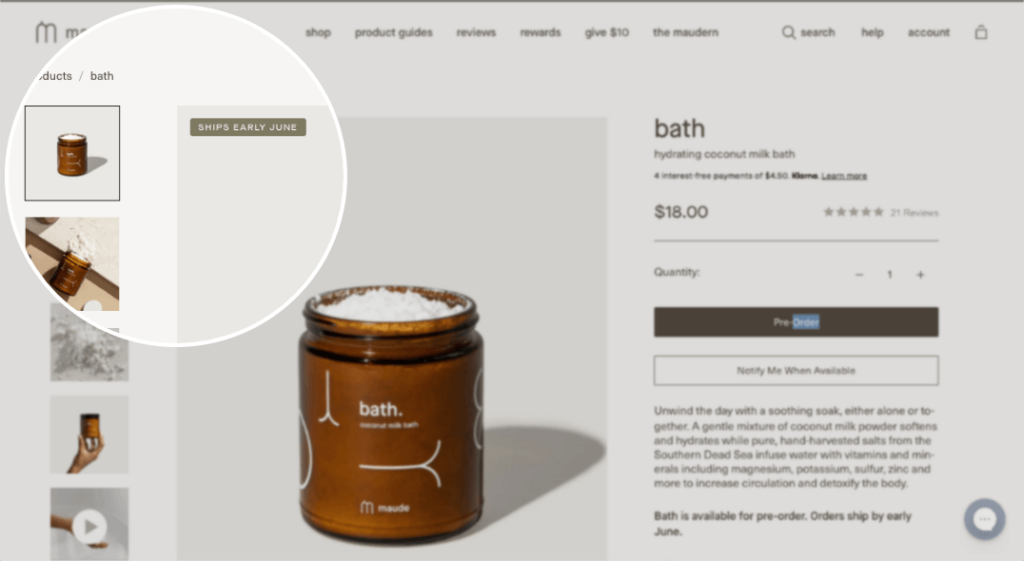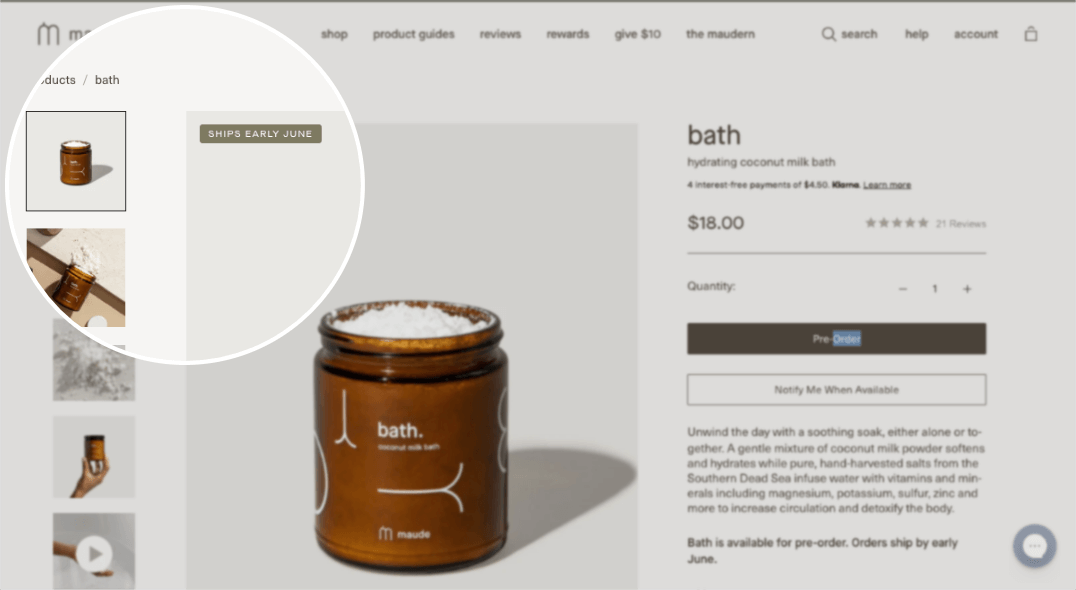 As a result, their customers haven't stopped buying when traditionally, indicated by an out of stock or waitlist label, there wouldn't have been anything available to purchase.
The days of accurately having to forecast based on demand alone to avoid empty stock room shelves are rapidly disappearing.
Imagine a world where you never had to mark down and take a hit on margins to shift obsolete stock or one in which your cash conversion cycle wasn't beholden to an excessively large inventory, but that that cash remained with you until you bought the stock you had already sold on backorder?
As with all good games, to play this new backorder one successfully there are several rules that should be followed:
Proactively monitor backorder periods
Monitoring, analysing and recording when SKUs move onto backorder rather than being ready to ship is vital to staying in control of stock levels. By knowing when to expect those periods you are able to avoid aggravating them by delaying or cancelling any planned promotional marketing campaigns.
Weighing up the impact of backorder vs the capital outlay for an accelerated re-stocking means the economic viability of adjusting upcoming POs can be carefully and effectively considered. Is it better to have the items in stock to ship immediately or to keep the money in the bank – only placing orders and paying stockists once purchases for products have been made?
What is the actual effect of backorder?
Measuring the things that matter including the conversion rates when products are in stock versus when they are on backorder, to calculate the true effect of "always in stock" vs "sometimes on backorder" is vital.
Coupled with tracking the percentage of backorders that are placed and then cancelled pre-fulfilment, knowing these rates allows you to keep a handle on how your customers are actually reacting to backorder purchasing.
Focus on the customer
However, perhaps the most important focus to keep when utilising a backorder system is that of prioritising customer experience over everything.
Keeping customers updated with every change or development in shipping will allow them to trust that their purchase will arrive on time, whether that is today or in 16 weeks' time. Tools like Rush already do this well, but their good customer experience only kicks in once an order starts shipping.
The next step is to demystify the period between the order being placed and the stock becoming available. Detail a range, or a specific date at checkout and in all communication afterwards, whichever resonates best with your customers. Remain transparent, always.
Deciding which of your systems need to be automatically connected to allow a clear, consistent, omnichannel experience for your customers will ensure seamless communication. By ensuring your customer-facing support team has the same shipping information as the customer you avoid confusion and further encourage trust.
A communicated-with customer is a happy one, go quiet on them or keep them in the dark and you are likely to experience a high level of backorder cancellations.
---
Great customer experience coupled with product demand can, and often does, garner loyalty and grow LTV. Providing customers with the information that they want, and need, at the point of sale (most specifically shipping dates and updates) and empowers them to make informed decisions about their purchase. If you have your product, market position and promotion right – they will be likely to buy whether their order is ready to ship or currently on backorder for a little while longer.
Once your customer buys into your new backorder game and you give them a world-class experience, it can very easily become their norm.
Share on:
is a 3X Founder of Cogsy, Conversio & WooCommerce and Published Author.