How The Investory Priorization
Matrix Helps You
Get a holistic overview of your bestsellers, slow-movers and everything in-between, by ranking every product based on its sales value and velocity.
Prioritise the necessary capital for your bestsellers to ensure that you never run out of stock for these products.
Identify other opportunities to increase product gross margins, increase sales speed, liquidate obsolete stock to reinvest that cash elsewhere in your business.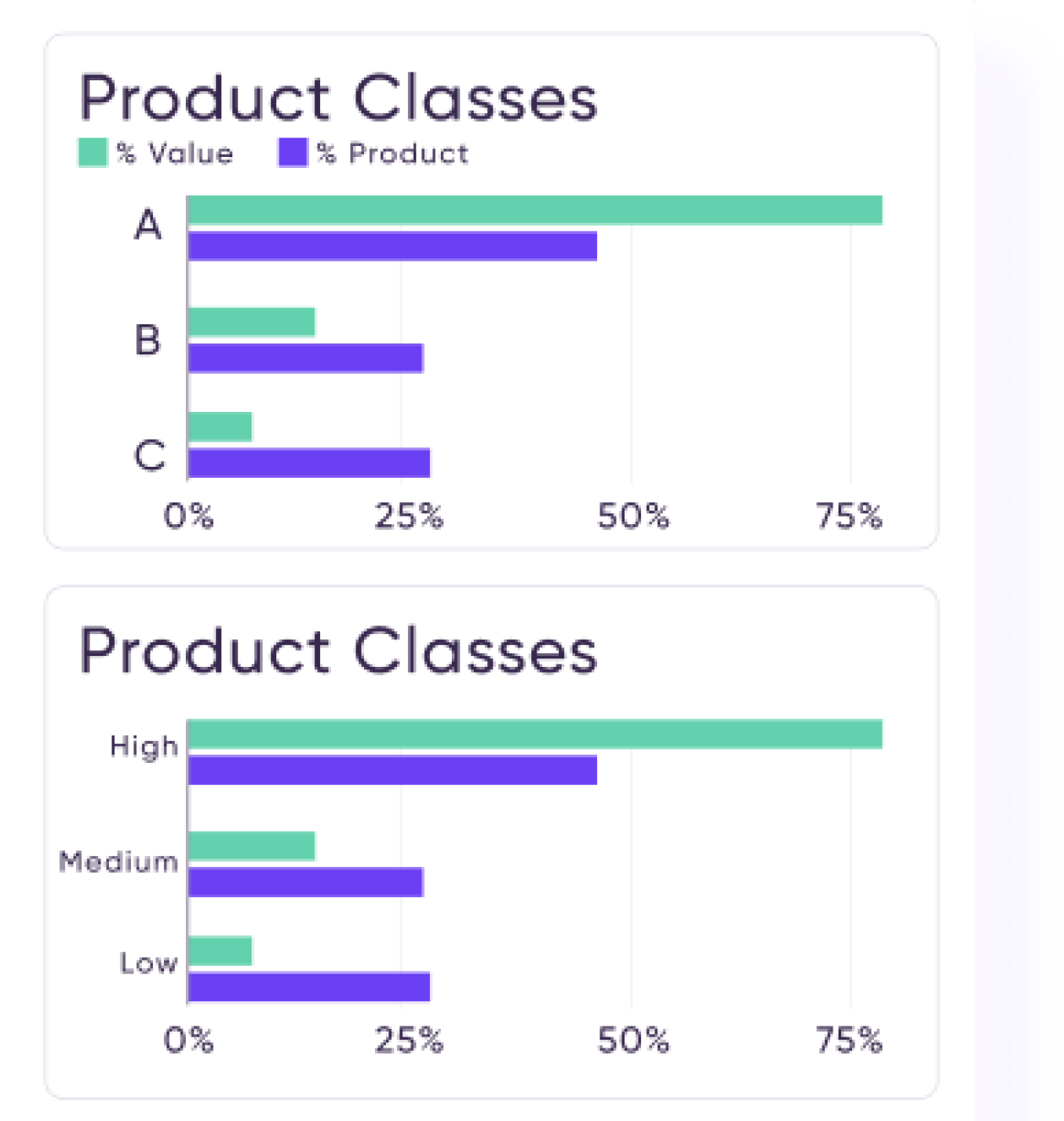 Quick Product Lookup
Unit sales per month : 33514.3
Total unit sales : 10
Total revenue : 42171.7
Months of sales : 12
Setup Takes Only 5-Minutes
Grab A Copy Of Our Inventory Prioritisation Matrix (In Google Sheets).
Export Your Order Data From Shopify Or WooCommerce (Or Elsewhere).
Copy And Paste That Data Into Our Matrix.
We'll Do The Math. You Do The Analysis And Take Action.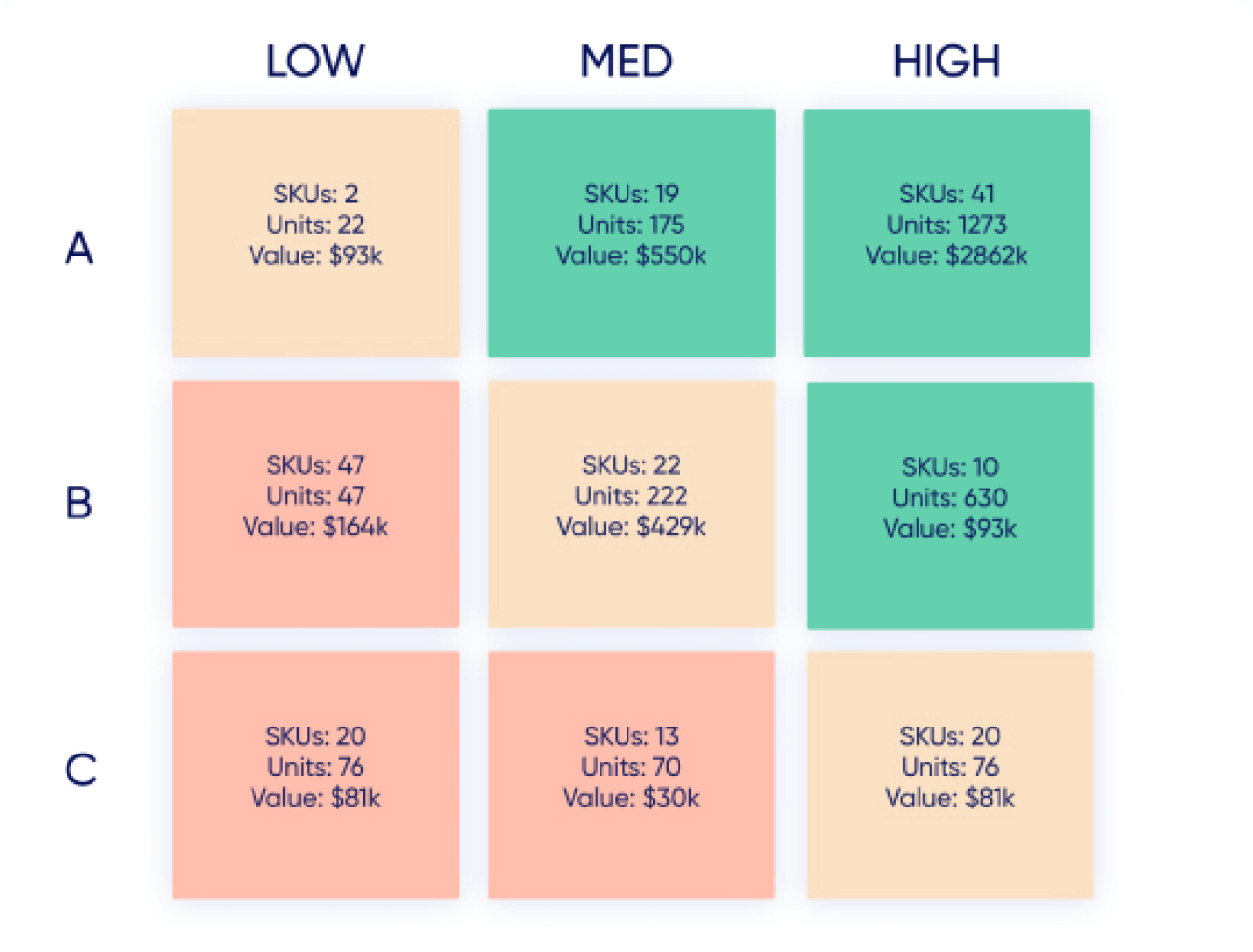 Get Access Now