Get a demo of
Cogsy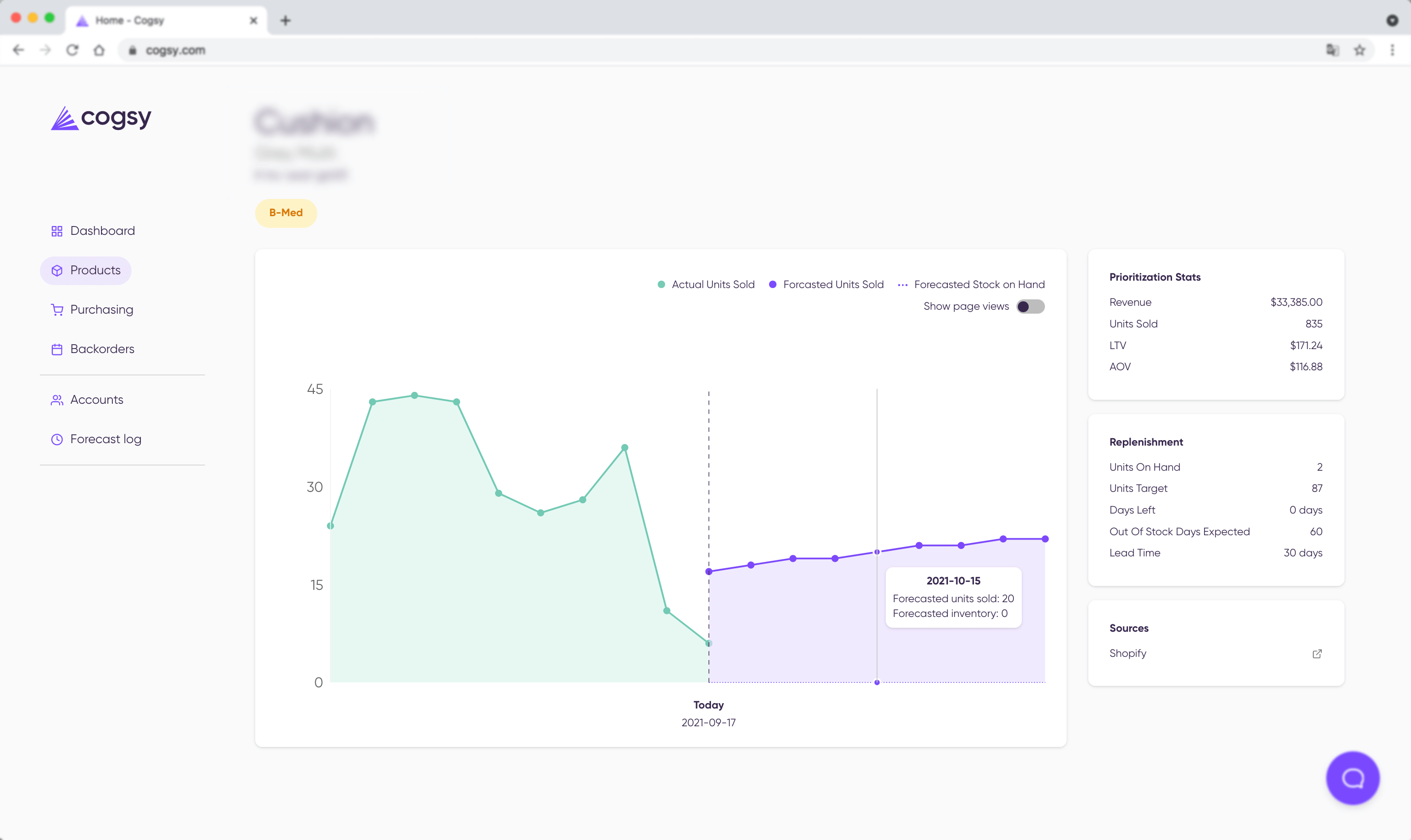 Learn how Cogsy can help you make smarter inventory purchasing decisions
During the demo, we'll cover:
How Cogsy automatically prioritises your product cataloge to highlight your bestsellers and most important products.
How real-time monitoring and forecasting helps you never run out of stock; especially for your bestselling products.
How Cogsy can automate your inventory purchasing based on forecasted demand and prioritisation. Just review and send purchase orders to your suppliers proactively in a few clicks.
How Cogsy integrates with all your existing data sources to ensure your product and inventory is all up-to-date.
Tell us more about your business in 30 seconds and we'll follow up to schedule a demo: